Top Gun Quotes to From the Hit Movie
If you are looking for a classic 80s movie with a soundtrack to match, then look no further than these Top Gun quotes!
If you were alive in the 1980s, you have most likely heard of the movie Top Gun.
Combined with great writing, action, and love interest, there is something for everyone.
Tell us about your favorite scene from Top Gun in the comment section below.
What are the benefits of reading these Top Gun quotes?
This movie has a star-studded cast of Tom Cruise, Val Kilmer, Kelly McGillis, Tim Robbins, and Anthony Edwards, just to name a few.
Top Gun was written by Jim Cash and Jack Epps Jr. and directed by Tony Scott.
It was released on May 16, 1986, and received mixed reviews from film critics.
The film was a huge commercial hit, becoming the highest-grossing domestic film of 1986.
It also won both an Academy Award and a Golden Globe.
In 2015, the Library of Congress selected Top Gun for preservation in the National Film Registry.
These Top Gun quotes will:
remind you that redemption is possible
loyalty and trust are important
mentors are essential to living the life you want
take you back to the 80s
These Top Gun quotes will prepare you for your next movie night if you have not seen the movie before.
Don't forget to check out these classic The Sandlot quotes from Ham, Smalls, and more.
Top Gun Quotes
1. "You don't have time to think up there. If you think, you're dead." – Maverick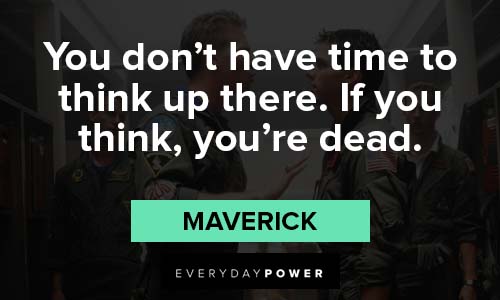 2. "When I fly, I'll have you know that my crew and my plane come first." – Maverick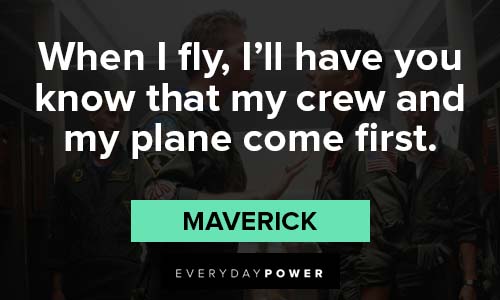 3. "It's time for the big one." – Goose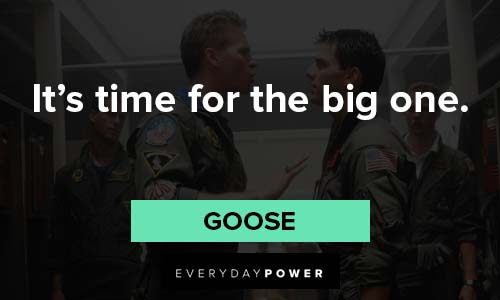 4. "Every time we go up there, it's like you're flying with a ghost." – Goose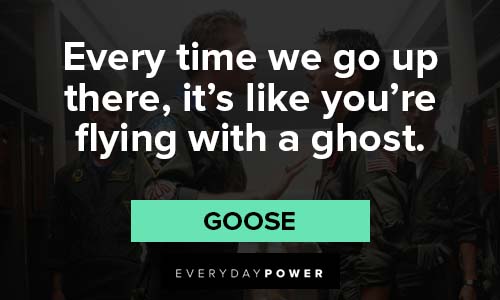 5. "You didn't give me a chance, did you? You deserved it." – Charlie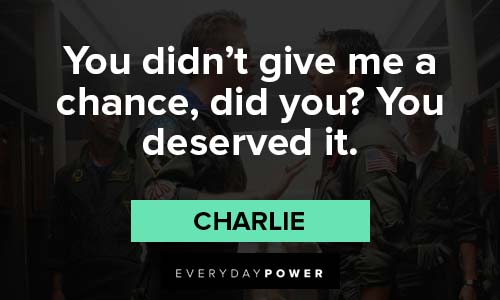 6. "It takes a lot more than just fancy flying." – Charlie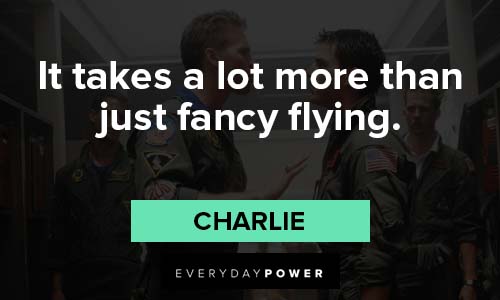 7. "You can be my wingman any time." – Iceman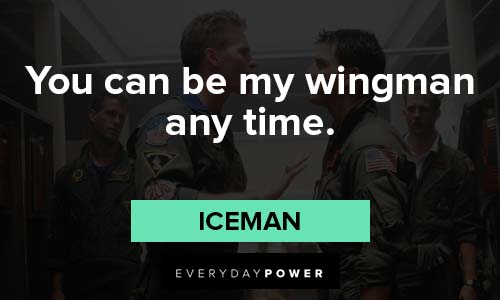 8. "The plaque for the alternates is down in the ladies room." – Iceman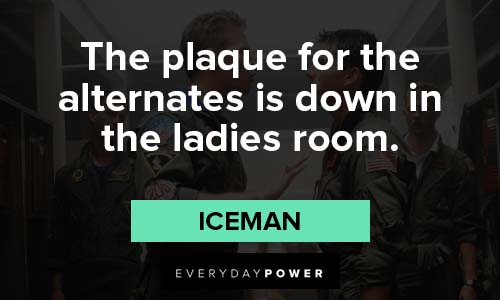 9. "Son, your ego is writing checks your body can't cash!" – Stinger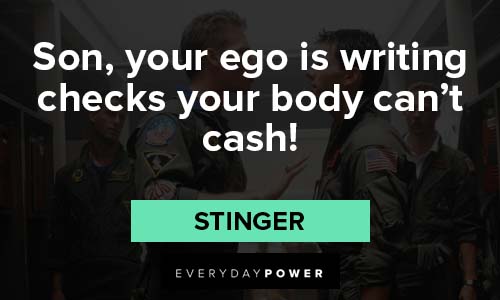 10. "Goose, whose butt did you kiss to get in here anyway?" – Slider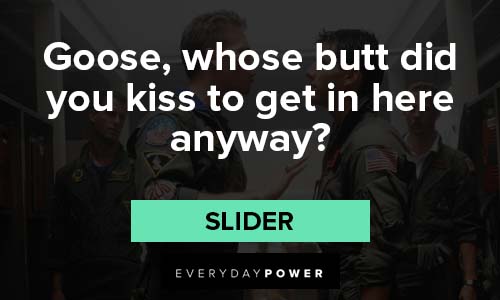 Top Gun Quotes By Maverick
11. "I think I'll go embarrass myself with Goose." – Maverick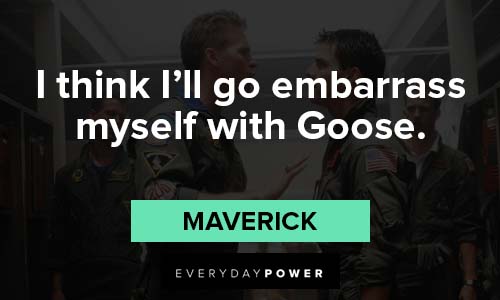 12. "It's classified. I could tell you, but then I'd have to kill you." – Maverick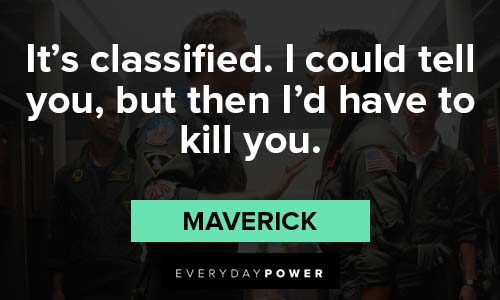 13. "This is what I call a target-rich environment." – Maverick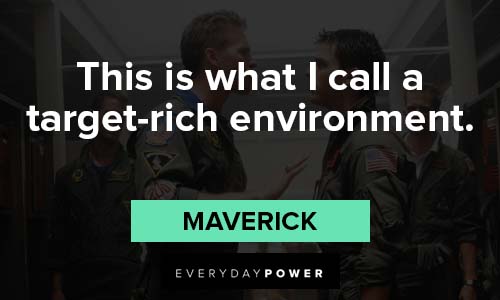 14. "What's your problem, Kazansky?" – Maverick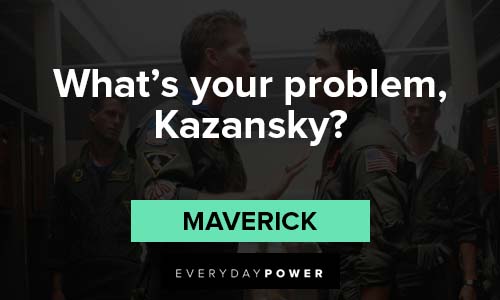 15. "I can see it's dangerous for you, but if the government trusts me, maybe you could." – Maverick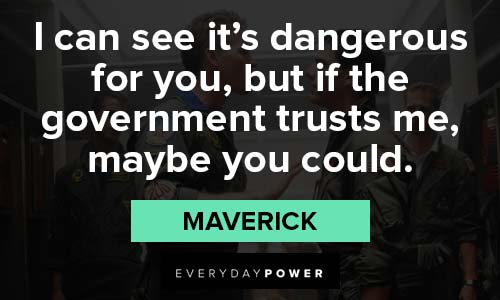 16. "Talk to me, Goose." – Maverick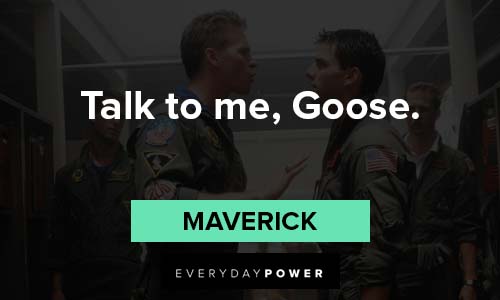 17. "Sorry, Goose, but it's time to buzz the tower." – Maverick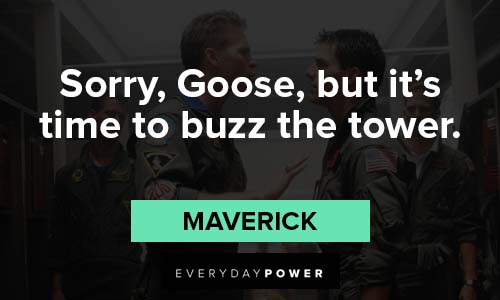 18. "If I can't shoot this son of a bitch, let's at least have some fun with him." – Maverick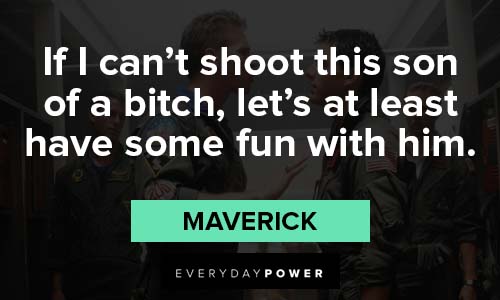 19. "He's going vertical, so am I." – Maverick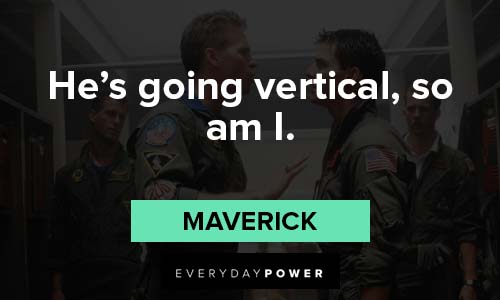 20. "That's right, Iceman. I am dangerous." – Maverick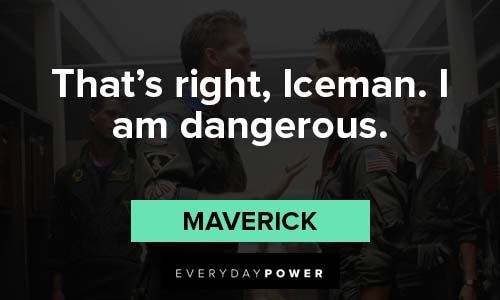 21. "Ice water." – Maverick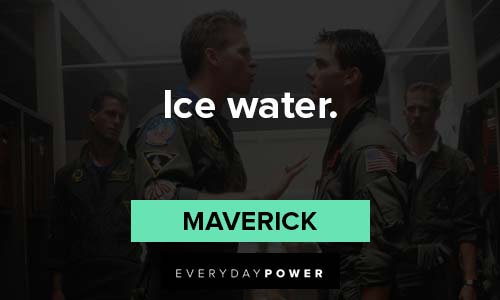 22. "She's lost that loving feeling." – Maverick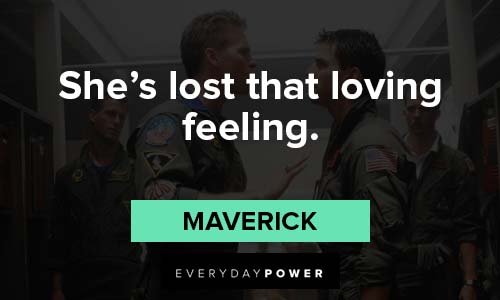 Top Gun Quotes By Goose
23. "Great balls of fire!" – Goose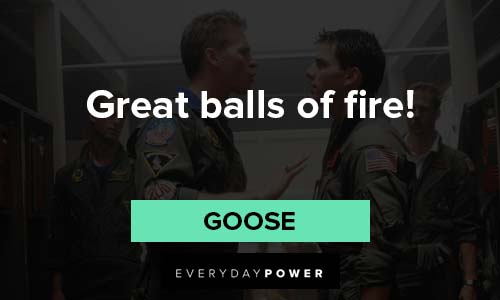 24. "Show me the way home, honey." – Goose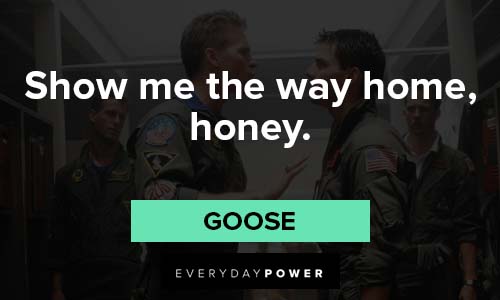 25. "No, he was man. It was a really great move. He was inverted." – Goose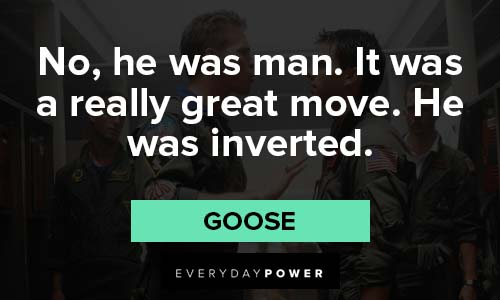 Which of these Top Gun quotes is your favorite?
These quotes are a small look at how well this movie developed the character's relationships with each other.
If you don't know who the characters are, then rent the movie the first chance you get and enjoy this hit film from the 80s about a group of Fighter Pilots. 
Go back and watch this movie and appreciate the talent of some of today's stars when they were still young.
If you have enjoyed Top Gun and the quotes have brought memories back to you, then share them with someone else so that they can enjoy this movie.
For many of us, anytime anyone mentions Maverick, Iceman, or Goose, we know what they're talking about and are transported back to the first time we enjoyed this movie!
So, which of these Top Gun quotes and lines is your favorite?
Do you have any other motivational quotes to add?
Let us know in the comment section below, and don't forget to click the share button.
October 27, 2022 12:38 AM EST