Kate and William's behavior stirs emotions: "Unbelievable"
Turn on the sound
Summer is coming to an end, which means that many adults are returning to work and many children are starting school.
Of course, this also applies to royalty!
Prince George, 9, has been in school since 2017 and Princess Charlotte, 7, since 2019. And in September, the youngest Prince Louis, 4, will also start at the same school as his brothers!
The words of Duchess Kate and Prince William arouse emotions
But earlier this week, Duchess Kate and Prince William focused on a different child than their own, 6-year-old Mila, with whom the couple have a great relationship.
Kate met Mila, who battled leukemia, twice in 2021 and has been following her journey ever since.
Fortunately, Mila is cancer-free today, says her mother Lynda Sneddon on Twitter:
"First day back to school. So proud! This is Mila's first school year without treatment. I love you Mila ", she writes.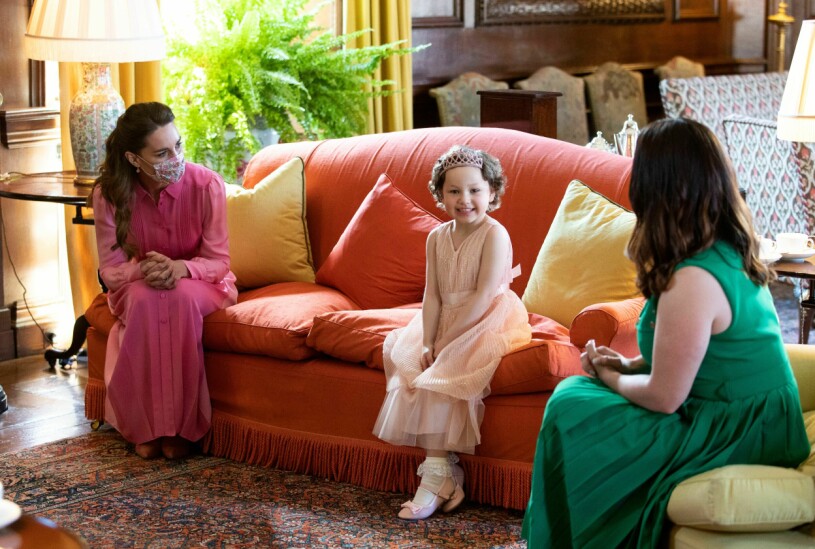 The fantastic news touched many, including Kate and William, who took the opportunity on Friday to send an affectionate greeting to Mila.
"Such an amazing journey. Good luck from all of us at Kensington Palace, Mila, "the couple tweeted, followed by a red heart.
Such an amazing journey. Good luck from all of us at Kensington Palace, Mila ❤️ https://t.co/xB4ZyjCiub

– The Duke and Duchess of Cambridge (@KensingtonRoyal) 19 August 2022
The words of Kate and William aroused strong emotions in many.
"Thank you for your very kind words, Mila had a great time and is happy to be back at school, sending best wishes to all of you at Kensington Palace ", Mila's mother replies.
"Oh what a beautiful message for sweet Mila !! I'm sure she and her family will be delighted when they read it so happy that she is cancer free, "one person wrote, followed by heart emojis.
"What an incredibly kind gesture to take the time to send greetings to Mila, "wrote another, followed by a red heart.
So cool to look at – it really warms your heart!
Recommended reading for you