25 Casablanca Quotes From The Classic Movie
These Casablanca quotes clearly show the love the characters felt for one another, and the stresses of life during the war.
Casablanca is a tale of war, intrigue, and love.
The movie was made in 1942 and was directed by Michael Curtiz.
It starred Hollywood heartthrob Humphrey Bogart and Ingrid Bergman, who was often viewed as "the ideal of American womanhood," along with Paul Henreid.
Is Casablanca based on a true story?
Well, the film is set during World War II, and was released the same week Roosevelt and Churchill met to demand the Axis powers surrender.
The romantic drama focuses on Rick (Bogart), an American expatriate who owns a cafe.
Rick must choose between the feelings he has for his former lover Ilsa (Bergman) who reappears in Casablanca with her husband Victor (Henreid).
Laszlo is a Czech resistance leader, and the couple needs to escape from Casablanca to continue his mission to fight the Germans.
The love story itself might not be based on one specific love story, but the movie encompasses the feelings of many refugees and victims of the war.
Casablanca received positive reviews upon its release and it has grown in reputation in the decades since its production.
It has also influenced many subsequent films.
Besides, the film won the Academy Award for Best Picture and in 1989, the United States Library of Congress selected it as one of the first for preservation in the National Film Registry.
Don't forget to also check out these famous movie quotes from your favorite characters.
Casablanca quotes that show the love between Rick and Ilsa
1. "We'll always have Paris." — Rick Blaine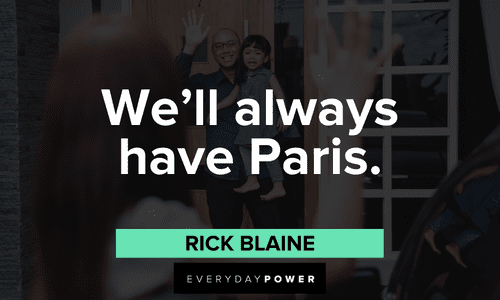 2. "Here's looking at you, kid." — Rick Blaine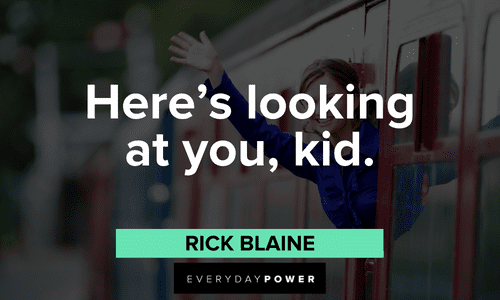 3. "Kiss me as if it were the last time." — Ilsa Lund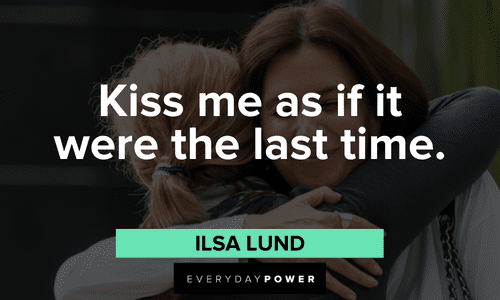 4. "Of all the gin joints, in all the towns, in all the world, she walks into mine." — Rick Blaine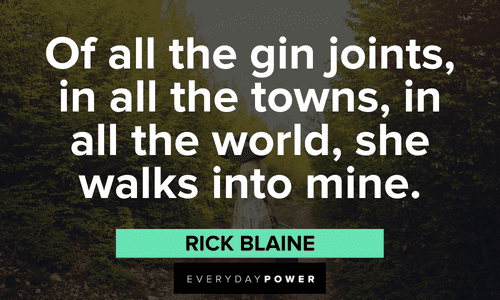 5. "Louis, this looks like the beginning of a beautiful friendship." — Rick Blaine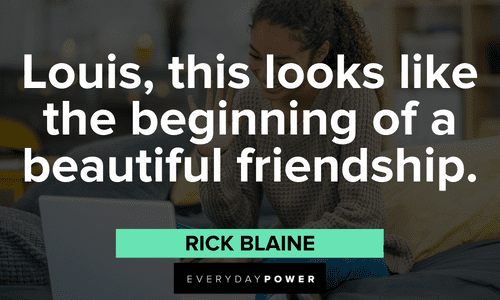 6. "She isn't just 'any woman.'" — Rick Blaine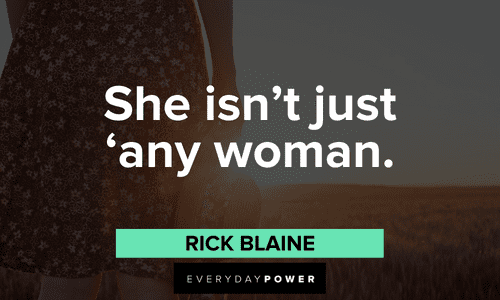 7. "I love you so much. And I hate this war so much." — Ilsa Lund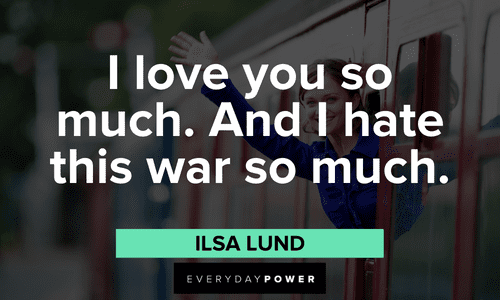 8. "Richard, we loved each other once. If those days meant anything at all to you…" — Ilsa Lund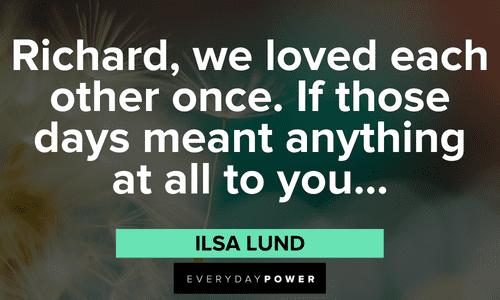 9. "With the whole world crumbling, we pick this time to fall in love." — Ilsa Lund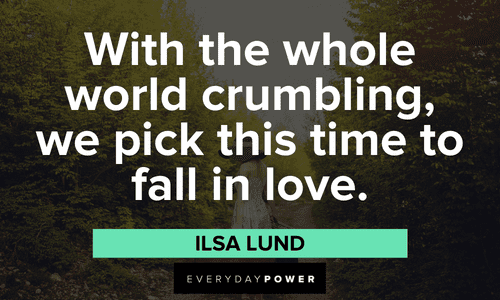 10. "You're saying this only to make me go." — Ilsa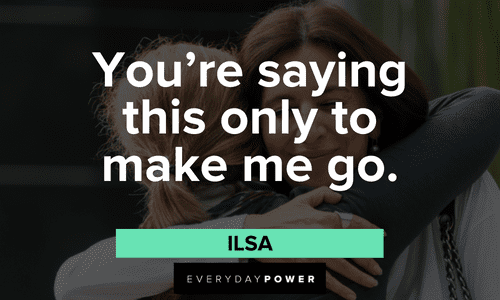 11. Ilsa Lund: [on the verge of tears] "I didn't count the days."
Rick Blaine: "Well, I did. Every one of 'em. Mostly I remember the last one. The wow finish. A guy standing on a station platform in the rain with a comical look in his face because his insides have been kicked out."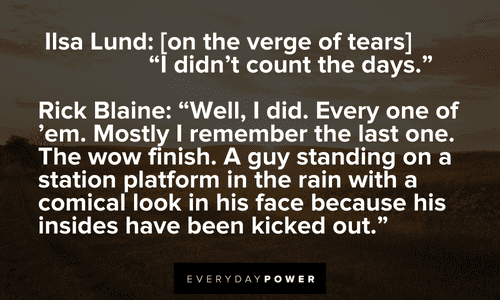 12. "It's funny about your voice, how it hasn't changed. I can still hear it. "Richard, dear, I'll go with you anyplace. We'll get on a train together and never stop." — Rick Blaine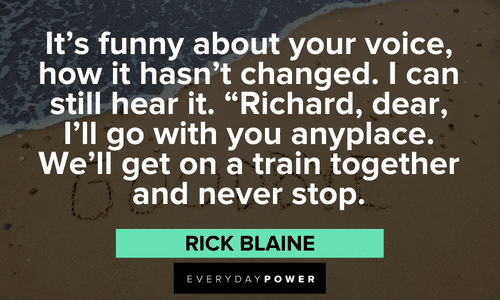 13. "We both know you belong with Victor. You're part of his work, the thing that keeps him going. If that plane leaves the ground and you're not with him, you'll regret it. Maybe not today. Maybe not tomorrow, but soon and for the rest of your life." — Rick Blaine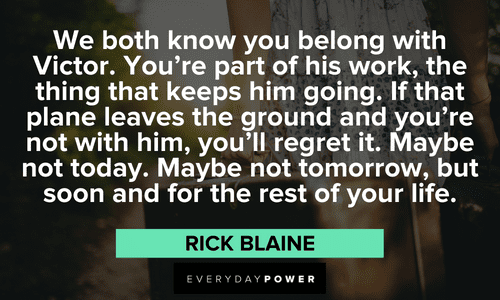 The best of Rick Blaine from these Casablanca quotes
14. "I'm the only cause I'm interested in." — Rick Blaine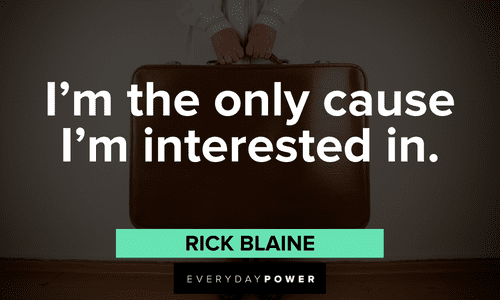 15. Yvonne: "Where were you last night?"
Rick Blaine: "That's so long ago, I don't remember."
Yvonne: "Will I see you tonight?"
Rick Blaine: "I never make plans that far ahead."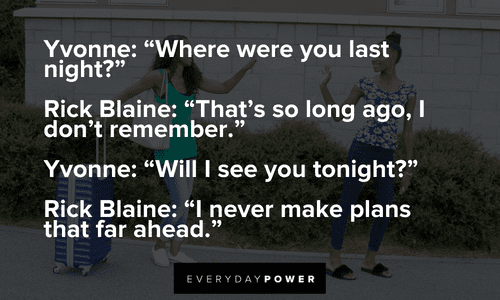 16. Ilsa Lund: "That was the day the Germans marched into Paris."
Rick Blaine: "Not an easy day to forget. I remember every detail. The Germans wore gray, you wore blue."
Ilsa Lund: "Yes. I put that dress away. When the Germans march out, I'll wear it again."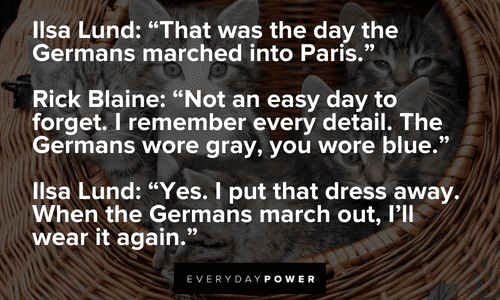 17. "I can't fight it anymore. I ran away from you once. I can't do it again. I don't know what's right any longer. You have to think for both of us. For all of us. I wish I didn't love you so much." — Ilsa Lund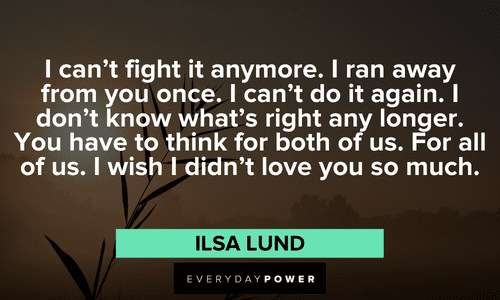 18. Ugarte: "You despise me, don't you?"
Rick Blaine: "If I gave you any thought, I probably would."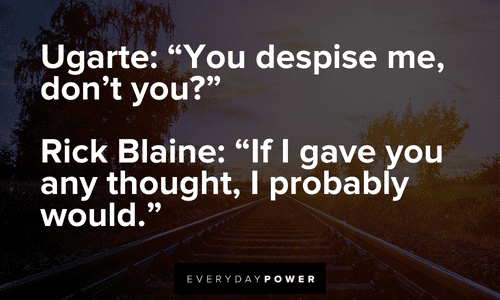 19. "Where I'm going, you can't follow. What I've got to do, you can't be any part of. Ilsa, I'm no good at being noble, but it doesn't take much to see that the problems of three little people don't amount to a hill of beans in this crazy world. Someday you'll understand that." — Rick Blaine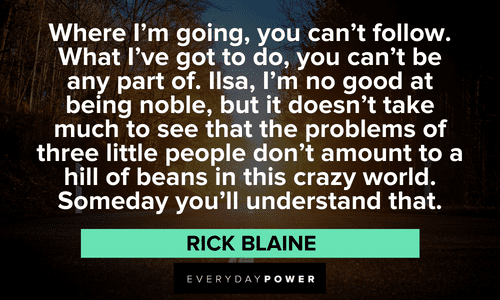 20. "Go ahead and shoot. You'll be doing me a favor." — Rick Blaine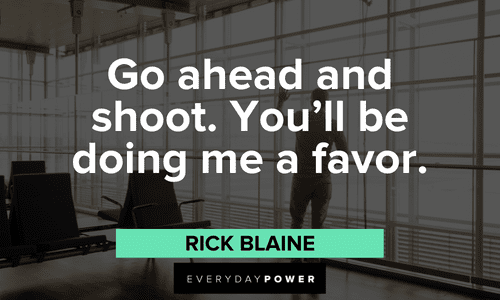 21. Captain Louis Renault: "I've often speculated why you don't return to America. Did you abscond with the church funds? Runoff with a senator's wife? I like to think you killed a man. It's the romantic in me."
Rick Blaine: "It was a combination of all three."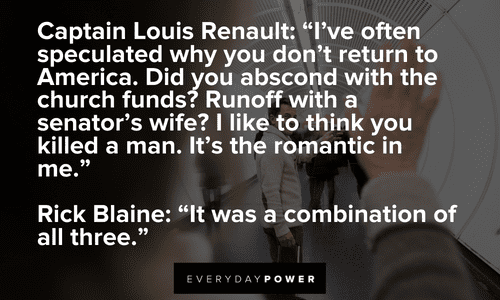 22. "You have any idea what you'd have to look forward to if you stayed here? Nine chances out of ten, we'd both wind up in a concentration camp." — Rick Blaine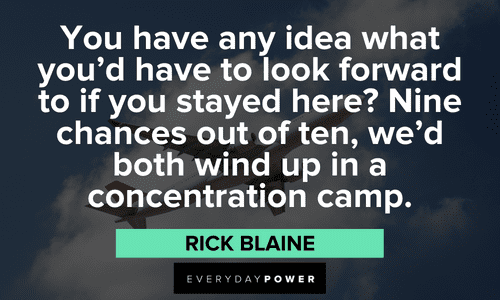 23. "I stick my neck out for nobody." — Rick Blaine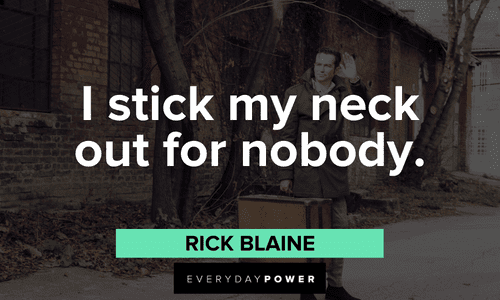 24. "Are my eyes really brown?" — Rick Blaine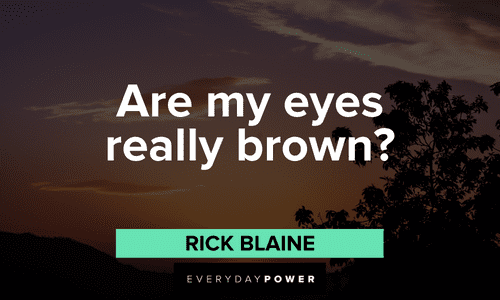 25. "When it comes to women, you're a true democrat." — Rick Blaine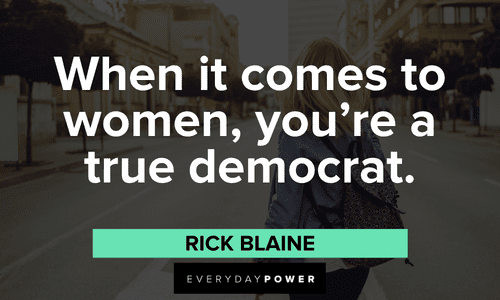 Which of these Casablanca quotes is your favorite?
The screenplay is based on an unproduced stage play by Murray Burnett and Joan Alison called Everybody Comes to Rick's.
Warner Bros. producer Hal B. Wallis purchased the film rights to the play in January 1942 at the insistence of story editor Irene Diamond.
Casablanca exceeded studio expectations and ended up winning an Academy Award for Best Picture.
The film also earned director Michael Curtiz, an award for Best Director.
The writers also scooped up the award for Best Adapted Screenplay.
Beyond the acclaim the film received, memorable lines, like 'Here's looking at you, kid," turned the film into an icon of movie culture.
It is arguably one of the greatest films in history, ranking in the lists of top films consistently.
The film used real exiles and refugees as extras or minor cast members which added to the emotional sense of the film.
They were able to convey an authentic sense of the desperation refugees felt.
Have you seen Casablanca?
Which of these Casablanca quotes and lines is your favorite?
Share your favorite scene or movie fun fact in the comment section below.
September 26, 2022 5:00 AM EST